Throughout the holiday season, Delta residents can enjoy spending time with family and friends in many unique ways. While some seasonal traditions take place at home, there are many opportunities to get out and share the joy of the season with others. These are a few of the events in and around Delta that our team at Alair Hames are looking forward to taking part in. Read through them for inspiration, and let us know which are your favorites too.
Big Elf Run 2018
Burn off some of those calories from Christmas cookies and candies at the Big Elf Run 2018 on December 15. The run begins at 11:30 a.m. at Lumberman's Arch Concession in nearby Vancouver. The route runs through Stanley Park, and the event includes a Wee Elf Run as well as a 5- and 10-kilometer run/walk event. This is a holiday-themed event that features plenty of costumes, holiday music, dancing, food and drink vendors and more. Proceeds support the Cannuck Place Children's Hospice.
Because He Came to Us
Explore the meaning of Christmas at Because He Came to Us. This special event is held at Queen Elizabeth Theatre in Vancouver, and there are three showings spread across December 15 and 16. It blends inspiration and humor with special effects and music. This is a wonderful service for the whole family to attend.
Laughing All the Way!
If you are looking for a light-hearted way to enjoy the magic of the season with friends and family, make plans to see Laughing All the Way! This is a special comedy show that features sets from Dan Taylor, Leland Klassen and Bone Hampton. Snacks, coffee and tea are available during the show. This event runs from December 13 through December 16 at the Northview Community Church in Abbotsford.
Songs, Strings & Steps Presents "An Irish Christmas"
An Irish Christmas is a joyful special presentation that includes carols, festive costumes, holiday decorations and even dancing fiddlers. Several shows are scheduled on December 14 and 15 at the Gateway Christian Church in nearby Abbotsford. A few of the talented groups that will entertain you include the Steel School of Irish, The Alumni Project and the Abbotsford Youth Orchestra.
NYE 2019 Waterfront Gala Ball
Your New Year's Eve will sizzle at the Waterfront Gala Ball. The party starts at 9 p.m. on December 31 at the Fairmont Waterfront in Vancouver. Presented by Octavia Vodka, this upscale event spans across two ballrooms. These ballrooms provide views of the city's fireworks display at midnight. You will enjoy food, drinks and DJ music.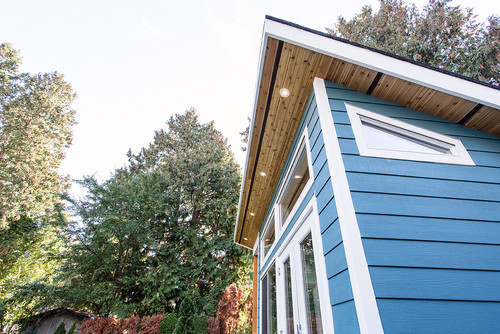 These are only some of the exciting ways for you to spend your holiday season in Delta and throughout the area. Now is a great time to make plans with family and friends as you prepare to have an amazing season.