So, you've decided to build a custom home! You're understandably excited and a little intimidated – Where to begin? How can you ensure you're prepared when you meet with your Architect and/or Designer? As a first step, you need to shape your vision of how you want your home to look, feel, and most importantly, function. In order to determine your vision, you should start with the one BIG IDEA that every other selection is dependent on. Here are some suggestions for setting you on the path to being able to communicate that vision to the people who will be designing and building your home.
LOOK INSIDE
Look around your home, starting with the room in which you spend the most amount of time in. Do you notice multiple items of the same colour, shape or style?
Analyze what type of furniture appeals to you – Are you attracted to one specific style?
Do you require additional space for hobbies/home office/gym?
Study your artwork – Do you envision it in your new home, or would you like a fresh new palette?
Reflect on your lifestyle – is it casual, formal?
Do you require additional space for in-law, nanny or income suite?
What is your favourite room in your current home, and why?
Don't be afraid to ask your family members for their input.
LOOK OUTSIDE
Visit furniture showrooms, model homes, and explore different neighbourhoods.
Do you have a friend who's house appeals to you? Consider what it is you are drawn to.
Take photographs of homes and décor items that inspire you.
Scour magazines and surf the web – what styles and colours speak to you?
What is your preference – Open concept, or a more defined space?
Consider your favourite hotel – what is its style and what attracts you to it?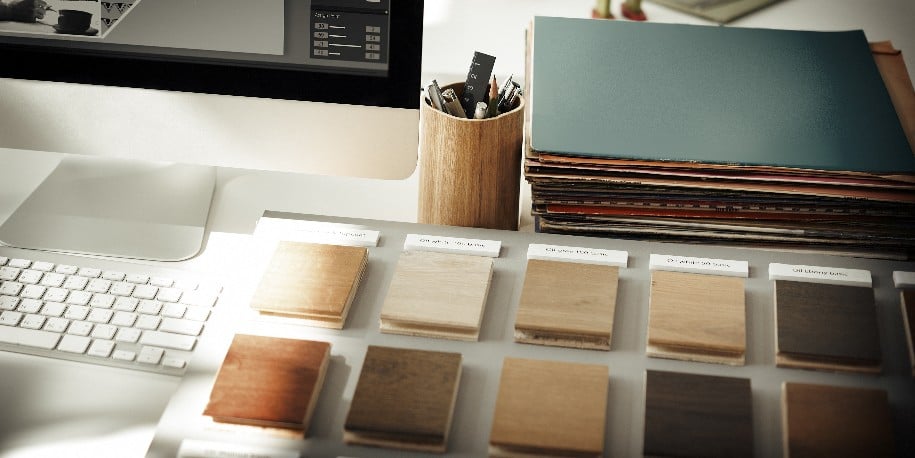 CREATE A MOOD BOARD
Now you've gathered all these great ideas. How can you pull everything together to best present your vision to your designer? One effective method is to use a "mood board". A "mood board" is an arrangement of images, materials, pieces of text and more, that is intended to evoke or project a particular style or concept. A mood board organizes all of the things that inspire you and creates a palette of sensations, all the while, describing the look and feel you want. Take that BIG IDEA and build things around it. Get tactile. Most importantly, have fun!
Congratulations! You've taken the first step towards building your dream home with a well-defined vision of your wants and needs. Next in the series, we'll discuss the top 5 things to consider when defining your space.
Stay tuned for Part Two: Revealing the stages of design.
Here are some App Tools:
Cambria AR
Like that Decore and Furniture
Planner 5D – Interior Design
Magicplan
Mood Board Pro
Houzz
Inspiration:
Website Tools:
Share: