Getting Inspired for Home Renovations
What inspires your home improvements, updates or design image for your home? For me I'm always looking for new inspiration, whether it's the House & Home magazines that hit the mailbox or a simple trip to a nearby town for browsing. Most recently I spent a Sunday afternoon in Thornbury, which is a neighbouring town to Collingwood. I love to look in Home Decor and Interior shops for new ideas. I stumbled upon a local merchant that refurbishes old furniture with Milk Paints. What a fantastic way to save on money
for other projects in the home, while you reinvent your existing furniture. This could turn out to be a fantastic hobby or sideline business.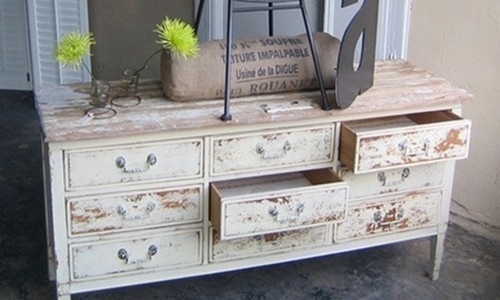 For some people they just need a little help to make suggestions for their wish list. In Collingwood there are lots of choices, from Design Centres, Kitchen Design stores, Interior Designers, Home Decor shops, all of which create a starting point for the consumer.
Home Building and Design is continually trending and it's so exciting to help people bring their dreams to fruition. Whether you recommend or simply go on a shopping trip with clients, you are assisting. I'm finding that most retailers are willing to work with you and also make suggestions to accommodate your client. Be prepared and take along photos or ideas from some of your favorite magazines.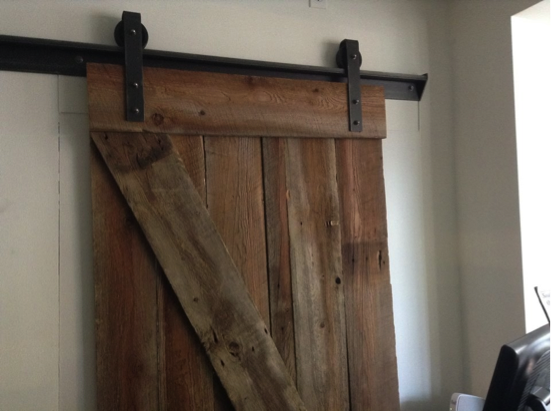 Housing Trends- Foundry Track Doors
Another trending item for your home is this Foundry Track Door. We are planning on installing this style for a client's home renovation in Horseshoe Valley. It really makes a statement and in the right room it's also a conversation piece. It lends itself to a room that needs an accent for a rather dull entry that needs spruced up.
Make sure to watch for fun trending ideas coming from Alair Homes Collingwood.
Share: