As we enter the new year, we want to share a renovation that we enjoyed being a part of. Sardis Park is a vibrant community with a wonderful small-town feel. We recently had the opportunity to complete a renovation for our clients in the area.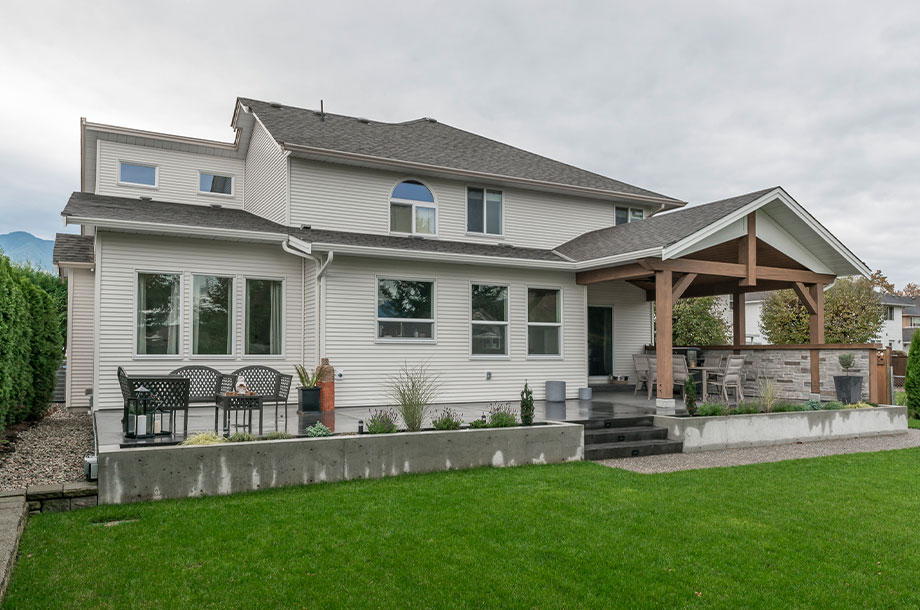 It Begins with Community
One of our favorite things to do here at Alair Homes is taking a home and transforming it into a more ideal space for our clients. Thoughtful home improvements can have huge effect on your well-being. We love revitalizing homes- especially when the family is already in love with the neighbourhood and all it has to offer.
The Project
This project involved expanding the kitchen and dining area as well as a dedicated playroom for their two children. The existing kitchen and dining room was very cramped so an addition was added to the rear of the home to make room for a larger kitchen with a much more practical layout. At the same time, the rear deck was completely rebuilt with an out kitchen and covered eating area.
[beforeafter]
Every project comes with its challenges, and this project was no exception. This renovation required us to remove part of the roof, and we were starting this project in early Spring (rain was not just a possibility, it was an inevitability). Traditionally, a tarp is used to cover the interior of the home to prevent the majority of the water from damaging the house, if it rains. But, our client wanted to keep their existing hardwood floors, so the conventional route would not be enough.
You see, the existing hardwood that matched the remainder of the house was no longer being manufactured. The clients loved the hardwood floors and wanted to keep them, so we needed to get it custom milled and stained for the new 200 square foot addition. We then laced in the new hardwood and matched the worn out sheen of the lacquer.
To complete this task we were able to prevent water from damaging the hardwood floors, or any of the interior, by utilizing an innovative watertight system ordered from a U.S. specialty exterior sheathing manufacturer called  "ZIP System." This allowed us to work without fear of any water damage from a surprise rainstorm. In fact, it actually rained the day after the roof framing was completed. The ZIP sheathing performed well and kept the interior dry. From there, we were able to come in and match the existing hardwood preserving the look and feel the client was after.
Building Communities with Clients at the Center
Locally owned and operated, our team makes it a point to build exceptional homes and ones that complement the surrounding community. This is a particularly desirable neighbourhood due to the large lot sizes and proximity to schools, shopping and parks.
This is why we take great care to listen and connect with the homeowner. We get to know them as a family and introduce them to our team so together, we make their vision come to life. We begin by getting everyone- clients, trades, and designers – all committed to a well-planned project. Keeping the client at the center of everything is what keeps the build going smooth. We at Alair use our proprietary Client Control system, which is rooted in trust and transparency.
We are also committed to partnering with the right teams that fit within this philosophy. For this project, we partnered with the Livwell Collective and they left a significant impression on our clients. Not only were they thrilled with the design of their kitchen, the collaboration between the installers, designer, and coordinator was crucial to our clients' happiness at the end of the project.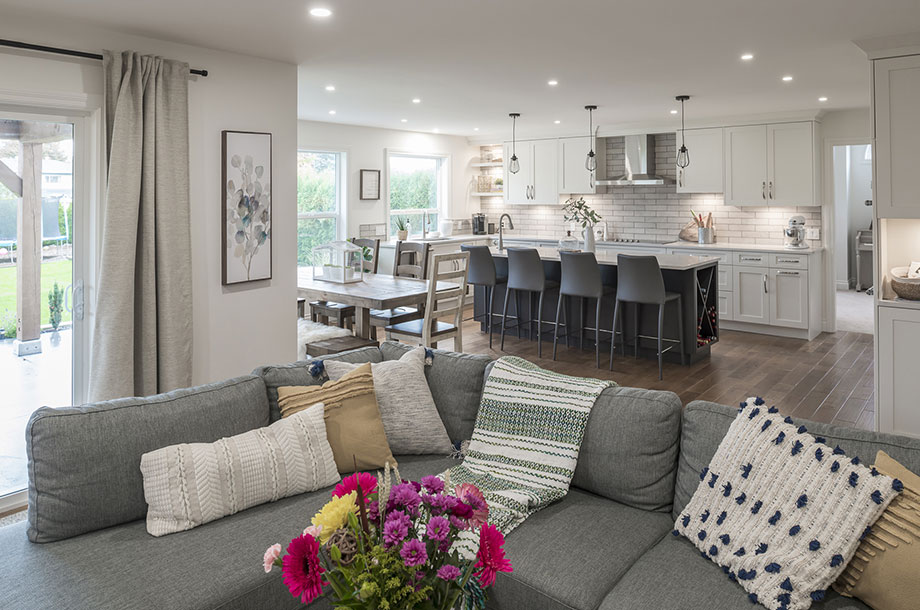 We strive to make the building experience a pleasant one and we make it a point to partner with like-minded trades. This renovation proved to be an enjoyable one for everyone involved. To show their gratitude for the trades, our amazing clients even made butter tarts and lunches for all of our trades on a regular basis.
Great Homes start with Great People
It was incredibly rewarding to work on this project with these amazing clients in a fantastic community. We love connecting with our and working in such a tight-knit community.
We look forward to our next project there and future projects in and around Chilliwack. Keep an eye out for our latest projects here!