Alair Homes Chilliwack
July 27, 2017
Choosing Colours for the Exterior of Your Home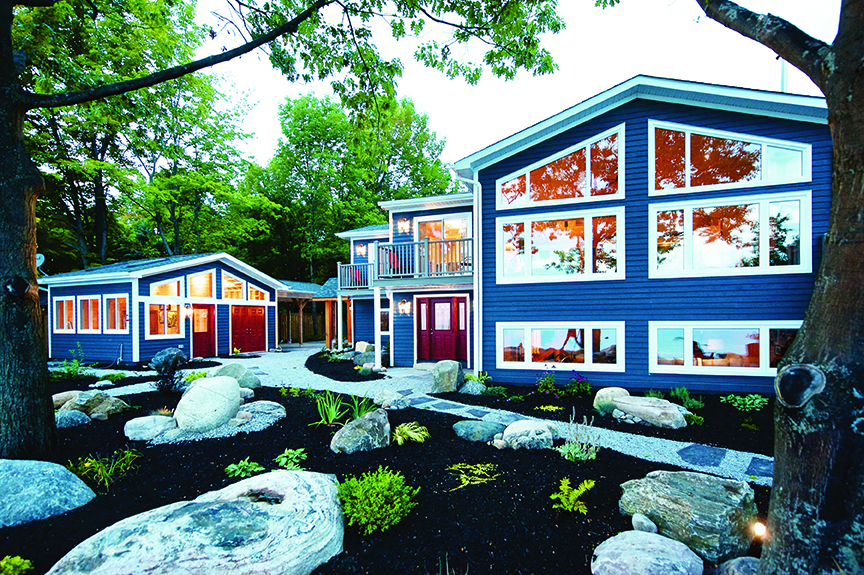 Tags:
The face of your home reflects what visitors will find inside. Style and colour are important considerations when designing your home's exterior.
Sometimes colour choices are directed by homeowner's associations or bylaws, but most of us get to choose the colours for our siding, paint, cement, brickwork and trim. But one thing's for sure—it's critical to get the colours right the first time as it's expensive to change your mind. And house value is greatly affected by curb appeal!
New Builds
If your home is part of a new development, colours are often limited to a package choice from the developer; but, at Alair Homes, we help you with colour choices during each stage of your home's custom design process.
Designing and building from scratch means you have total control of how your home will look, and with our expert help, you are guaranteed to end up with the home of your dreams.
Renovations
If you're renovating the exterior of your home, you should consider the colours of the neighbours' houses so you don't clash. You want to make a statement with colour, but it must be well thought out and pleasing to the eye when completed. We have experience helping our clients make the best choices when renovating their home.
Are you keeping the roof, but just updating the siding? Make sure to choose a colour to complement the roof, trim, and fixtures.
Additions should blend seamlessly, and this might mean it's time to consider revamping the entire exterior of the home.
TIP: Sprucing up the entryway with new light fixtures and door can make an incredible impact with less cost to you.
House Style
Often, the style of home, the age of the neighbourhood, or the surrounding landscaping will affect your decision about exterior colours. Classic colours like beige and white will suit some homes, while others can be decked out in slate blue, dark green or summer yellow.
Contemporary styles are often darker toned and incorporate natural materials like wood and stone.
Smaller homes can appear larger when colour is used to brighten and direct the eye to architectural details rather than size.
Tricks to remember:
Darker colours attract heat while lighter colours reflect it.
Increase visual drama: use bold colour on focus wall or front door.
Incorporate different materials to add depth or draw the eye.
Break up colour palette with lighter/darker trim.
For contemporary, clean look paint trim to match siding and roof.
Use the unique features of your home to direct your colour choices.
TIP: test paint colours on a part of your home that you can view at different times of day and in various lighting conditions—the same goes for siding. Have a few samples outside and live with them for a while to see which one appeals to you most.
Don't hesitate to contact us at Alair Homes Chilliwack—to begin your dream custom home build and learn about our Client Control™ approach.