Finding a credible contractor within the Camrose area should be done carefully. Taking time to research ensures that the work will be done professionally and within a reasonable amount of time. Alair Homes Camrose offers a few things to consider before hiring a contractor for your home project.
Recommendations
Many times locating a trustworthy general contractor can be done by simple word of mouth. In some cases, a close friend or family member may recommend a trustworthy general contractor that they may have used. In addition, Internet resources can help a great deal when attempting to secure a reputable contractor or custom home builder.
Types of Renovations
A custom home builder can offer many services including adding an addition to an existing home. In addition, a custom home builder can replace an existing roof as well as install new windows. A reputable custom builder can make a home look like a real showpiece.
Contractors can normally handle a variety of jobs. For example, if you are looking for a new bathroom, then you need to focus on locating someone who has done work within the interior of the home.
Review The Contractors
If you need a new roof, then you will certainly try to locate a contractor that has done extensive outdoor work and repairs. Make certain you choose a contractor that is fully licensed as well as insured. Information such as this can usually be confirmed quite easily.
There is a commission that a person can contact that will supply information concerning if the contractor is operating with a current and up to date license. A contractors license must be renewed every couple of years. The process is quite easy and a fee must be paid.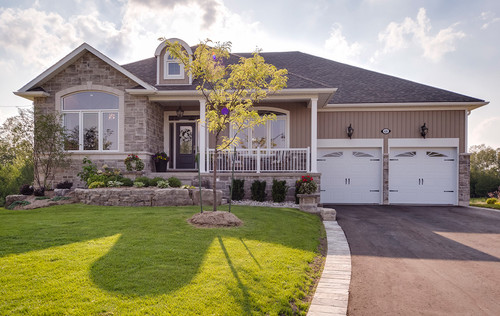 Getting An Estimate
A reputable contractor should be willing to come to your home. The contractor will give the customer a general estimate of work in advance. Therefore, if you are looking to remodel the kitchen area, the contractor should come to the location, examine the area and give you an honest and accurate estimate.
Part of the estimate should include a general time frame in which the work will be completed. It is best to get all of these facts in writing if you plan to proceed with getting the work done.
The customer has the right to request to see updated insurance coverage information for the contractor. Therefore, do not hesitate to ask them if you can see the insurance information prior to any work being done.
Work Ethic: Verifying Credentials
Some contractors are very accurate. If they tell the customer that a new bathroom would take 10 days to complete many times their assessment is almost exact. Of course, this will certainly make the customer very happy.
Contractors are normally capable of doing many types of remodeling jobs. However, it is critical that you check out and verify their credentials prior to signing at the dotted line. You can save yourself great heartache by checking out their background before you hire them.
Share: