Wallpaper could be the solution for a number of challenges you're facing with the design and decoration of your home. Its impact is immediate and long-lasting. Few home improvements provide the design, texture and color that wallpaper does.
Benefits of Wallpaper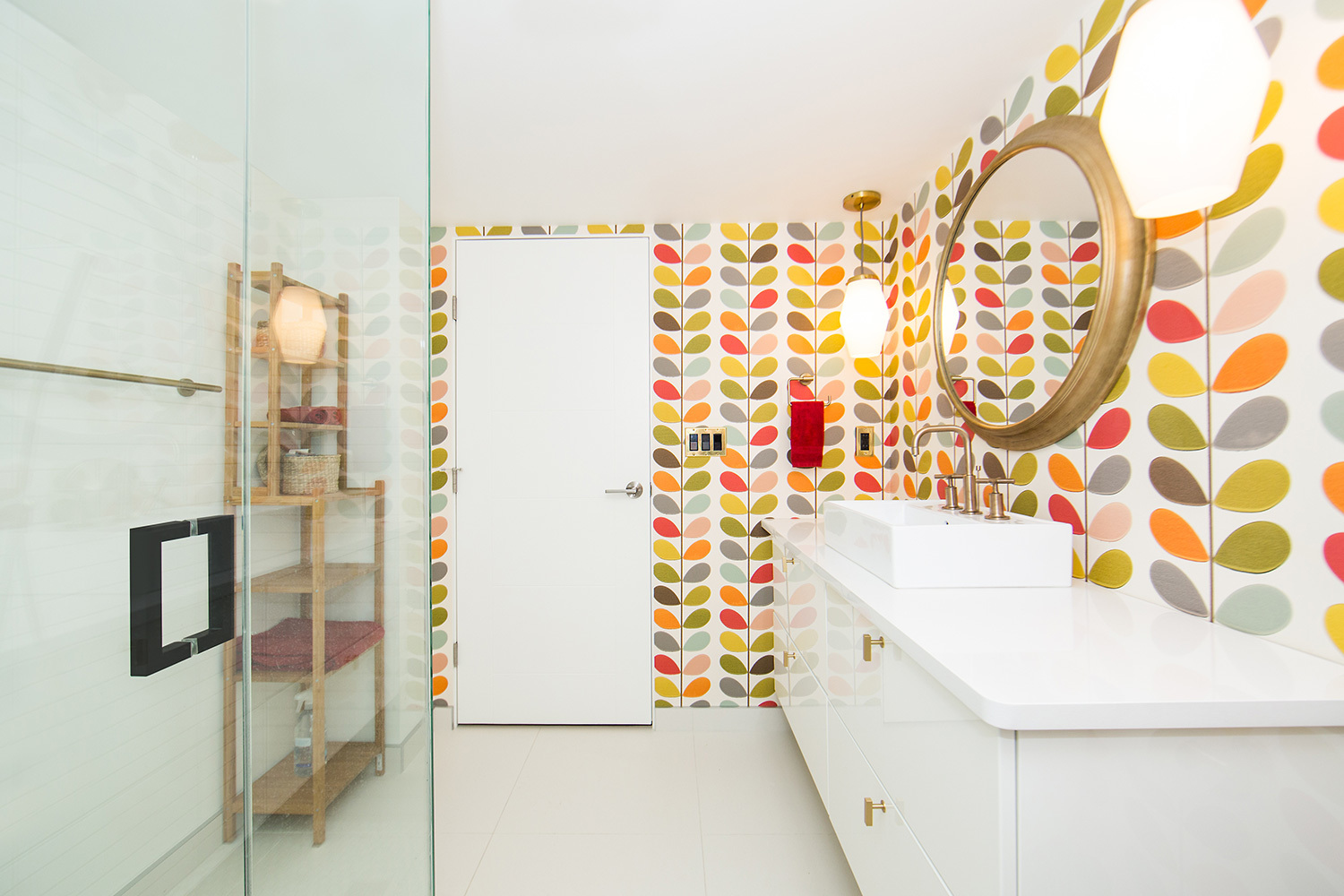 When you're making home improvements that involve interior finishes, options for the walls are generally limited to paint and/or wallpaper. Of the two, wallpaper is:
More durable
Easier to clean
Visually interesting
Highly individualistic
If your remodeling project includes new walls, wallpaper will be easy to hang. If you're covering existing walls with paper, the painters will have to sand down the existing wall texture. Nearly all homes with drywall walls and ceilings have textured surfaces. Installers put on the texture to hide the joints between the drywall sheets and other imperfections like dents and screws. Since the texture will show up once the wallpaper is hung, it has to be removed. It's a dusty job and while there aren't toxic chemicals involved, it's best done by a professional who has the tools to contain the mess it makes and do the job quickly.
Wallpaper Options
You certainly are not limited in style and texture when it comes to choosing wallpaper for your custom home. Metallic wallpapers are popular in formal living areas since they add a shine to the room. If you prefer an understated look, talk to your builder about grass-cloth wallpapers that combine either natural or synthetic materials on a pale background to create a subtle texture to the walls. Wallpaper can also replicate other prized materials such as stone and tile for a cost-effective way to decorate. It's durability makes wallpaper the perfect choice for homeowners who are seeking home improvements that last for years and offer easy maintenance. Look for pre-pasted wallpaper that is easily cleaned.
Design Trends
Besides the trendy, patterned wallpaper introduced over the last few years, you'll also be able to use classic designs that have stood the test of time. If you want to surround yourself with flowers without stressing over a green thumb, you're in luck. Florals today include large, bold prints fitting for a feature wall and soft pastels perfect for opening up smaller spaces. Small repetitive patterns make any space seem larger. Due do this magical property, floral prints are popular in guest rooms and bathrooms.
If flowers won't work, you could choose from symmetrical and geometric wallpapers that combine color with shapes in mono- or polychromatic designs. When you need something more formal, consider turning to the metallic wallpapers whose slightly shiny finish reflects light to make a room seem larger. A tight foyer or a powder room will seem larger with these designs.
Bottom Line
Home improvements using wallpaper does a lot to give your home whatever appearance you desire. Selections are limitless and it's a lasting way to bring new life to the walls. When you work with Alair Homes, you can see the vision of your custom home come to life.