Now that you have decided to renovate your Bradford home, you may be eager to begin seeing results in your space. A home renovation provides you with an excellent opportunity to update the interior design and refresh the décor. This is also the perfect opportunity to add value, make the space more functional and provide other essential benefits you've been missing. Before any work can begin on your property, it's a good idea to map out your design plans. Staying in check with what's trending can help.
Check out these interior design trends that we expect to see more of in 2019:
Kitchen Design Ideas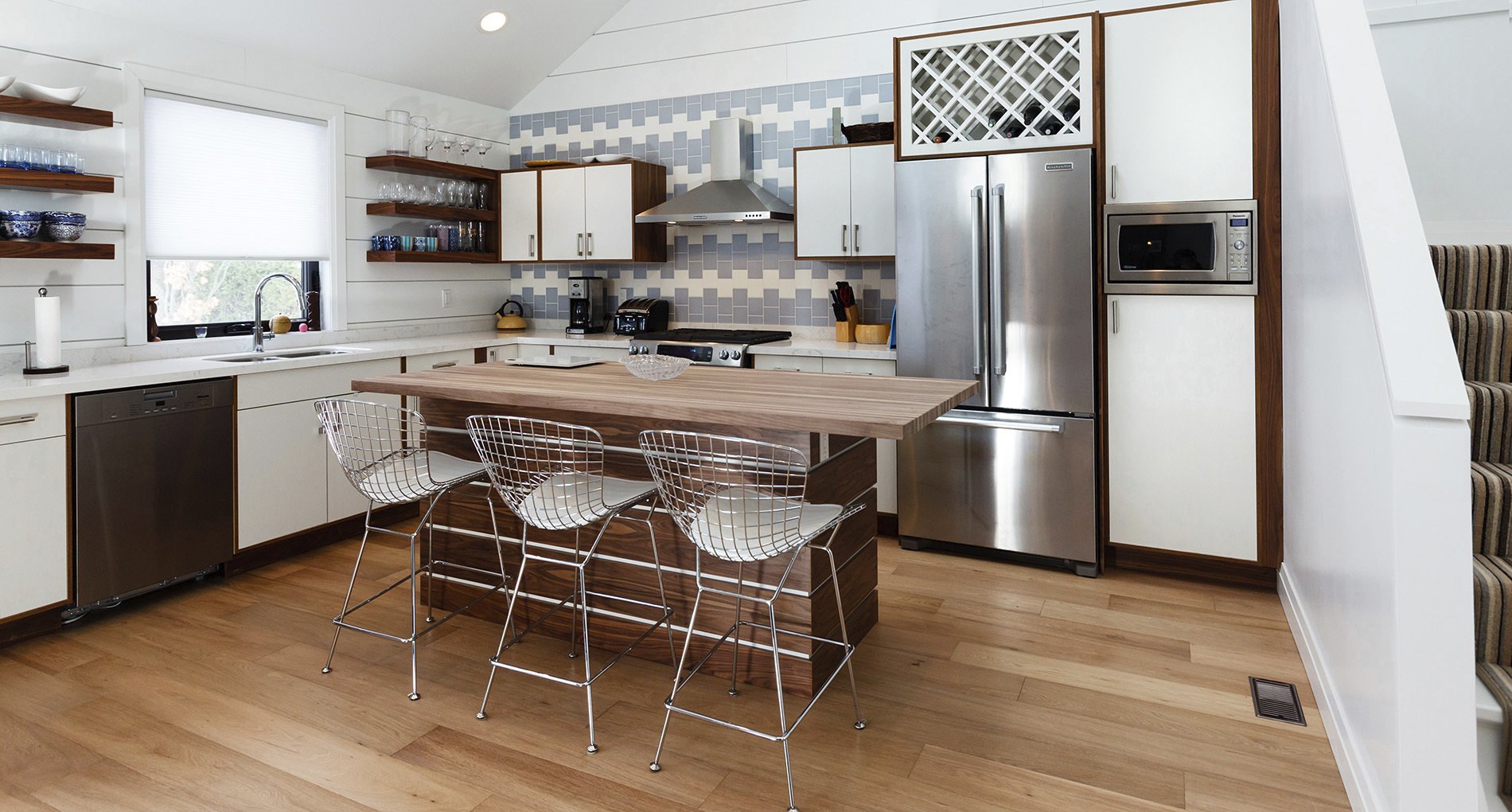 The kitchen is often a focal point of a home renovation because this is one of the most visual, frequently used and functional spaces in a home. Modern kitchens with new design elements may have a feature wall, such as a full-wall backsplash that is a focal point or a large wall of windows that show off a great view. Customized storage features are also increasingly common, such as in the pantry, cabinets and drawers. In addition, the concept of creating a flowing floor plan that extends into an outdoor living area is no longer limited to the living room. Many kitchens now carry through to an outdoor living area through floor-to-ceiling windows or doors that "disappear" into the wall. This can enhance the entertainment value of a home and makes for a great way to cook, dine and socialize with ease.
Materials Preferences
Your interior design plans will require you to select gorgeous materials, and the good news is that many beautiful options that have been popular for the last few years remain popular in 2019. For example, quartz counters are gorgeous, durable and a thoughtful option for kitchens and bathrooms. Wood-on-wood is increasingly popular to create a warm, natural look in a home. In addition to the use of stained wood elements, painted shiplap is a smart way to incorporate a more relaxed look in some of your spaces.
Color Options
Color selection understandably deserves a closer look as well. Stark whites are no longer popular, and many people are opting for creamier hues when neutrals are preferred. Black is also making a comeback in kitchens, such as for the cabinetry. Grays continue to be popular, but different tones of blue and teal are also increasingly common. Rather than canvassing a room with several tones of the same hue, deep color contrasts are the new trend.
Creative Shapes and Patterns
New home designs are now more creative. You have freedom to incorporate fun designs in otherwise more ordinary spaces. Achieve this by creating a tile backsplash accent wall in the kitchen or playing with different tile combinations for the bathroom. Subway tile laid in unique patterns and even the selection of granite or quartz that has more marbling for character are great ideas for your home renovation project.
Renovating your home in Bradford gives you the wonderful opportunity to beautify important spaces while also making them more practical. Our experienced team at Alair Homes Bradford can help you to create a design plan that incorporates stunning trends into your décor and balances the needs of your day-to-day life. Contact us to discuss your ideas during a complimentary, no obligation consultation.