Typically the first question on everyone's mind when you start thinking about custom homes is the cost to build. This is a natural reaction as home building can be quite an investment. I'll tell you upfront what I tell my clients: There's truly no way to calculate an exact estimate. The good news is that when you've been in the business for quite some time, as I have, you begin to understand the nuances of this formula. Every decision you make comes at a cost but there are certain things you can look at to begin to have a better idea of what your home will add up to be. Read along as I walk you through the biggest cost determiners when it comes to building a custom home in Bradford.
A Look at the Average Cost
It is nearly impossible to calculate the true cost of a custom home- especially a custom one. There are many determining factors that must be considered when you are estimating the total cost of building a home. You have to start somewhere, though, right? My suggestion would be to begin with evaluating the averages.
The average Canadian home size is reported to be 1,800 square feet. This, of course, depends on the neighborhood you choose to build. At Alair Homes Bradford, we build luxury custom homes that range from 1,700 to 5,000+ square feet. Now, custom homes typically costs $250-350 per square foot. Many luxury custom homes cost closer to $400 per square foot, given the most high-end amenities. Given these estimates, you can assume a luxury custom home that is 2,500 square feet would cost $875,000+. 
Again, it's important to remember that these are just estimates based on median values. Part of the allure of building a custom home is not being limited to size or style. To calculate the true cost of the average custom home here in Bradford,  I find it helpful to breakdown the price-tag. The biggest costs to consider for a custom home are: Lot, Licensing, Labor, Materials, and Custom Features.
Lot
More than the house itself, you have to consider the cost of the land that you were building on. Bear in mind, Bradford has a higher property tax compared to many neighboring counties. This is due in part to our strong local community. Regardless, property tax and development charges are things you cannot avoid. No matter where you choose to settle, you must take into account the value of the land.
Finding the ideal lot and preparing it for home building will take up a large part of the total cost of your home. Take time to find the best location. Think about how the developing neighborhood will grow in years to come. According to the Canadian Association of Accredited Mortgage Professional, the average Canadian will own 4.5 to 5.5 homes in their lifetime, so take care to imagine what life will be like here. Prepping the land for construction is also a process in itself. You must ensure the land is assessed and readied for home construction. This involves moving any natural obstacles like trees or large boulders. Creating a flat space for your home can add another $100+ per load.
Your builder will help you coordinate this process, so you can rest assured your home sits on a solid foundation.
Licensing
Another added cost is collecting and submitting all the right paperwork for your new build. Getting all the right licenses and permits in order can be a long and sometimes confusing process. Like having your land surveyed, without professional help you run the risk of wasting time and money. If you choose to work with Alair, you will be partnered with a Project Manager who will help you get the right paperwork submitted in a timely manner. It is absolutely vital to have all the proper paperwork in order before you begin construction.
Labor
I'll get straight to the point on this one- Labor is definitely not the area you want to skimp on. Although it may be tempting to get more hands on, you could end up paying more or double with DIY projects. An uneven foundation can lead to a lifetime of problems. Not to mention the skeleton of your home- framing. These are just a couple things make up the core of your home and this cannot happen without the help of experienced professionals.
Meeting with specialists like an architect or interior designer can cost more upfront, but can help save you money in the long run. They can offer insight on the best home design trends to fit your lifestyle. Professionals like these can also take the guesswork out of furniture placement or color coordinating. If this interests you, we can help introduce you to our local market partners to help secure your budgeting goals. You see, we are able to rely on our relationships with other reliable local experts to benefit our clients.
Materials
One area that gives you plenty of room to save, without sacrificing quality for cost, is in choosing your build materials. With so many materials and finishings to choose from, you have plenty of opportunity to maximize your budget. Sometimes more expensive materials end up paying for themselves in terms of durability in the long run.
The material itself may not be all you have to consider. Take concrete flooring, for example, which has become more popular in recent years. Concrete is typically a cheaper option but radiant floor heating will typically cost an additional $10 per square foot to install. In this way, you can see just how much the cost in materials alone can fluctuate.
Granite, quartz, marble, tile– every selection comes at a cost. Your Project Manager can help you compare durability and long lasting appeal to determine which options are most worth the investment. The best part is that we also operate completely transparently. This means as our client you know the true cost of all the materials involved in the making of your home, as well as our margins.
Custom Features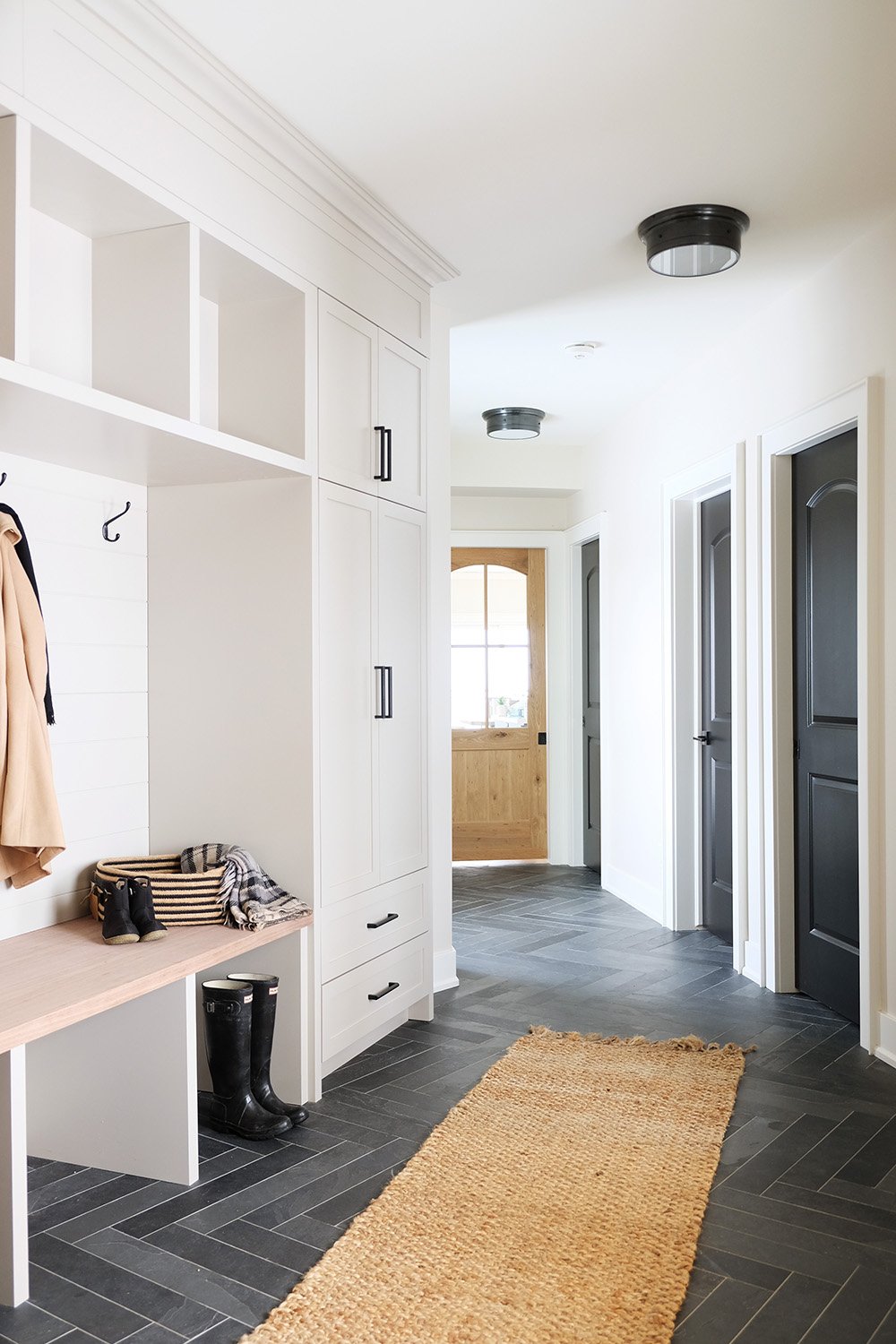 Custom features are how you can optimize your home to best fit your lifestyle. Deciding on what custom features go inside your home is what makes this a truly one-of-a-kind experience. Consider which amenities are important to you and the financial they have. Some home features may be a bit pricey to install, but will save you money in the long run.
Many of our clients opt for installing a gas fireplace to get through the Winter weather, for example. This can cost anywhere between $1500-3000. There is also an additional fee (typically a few hundred dollars) to install an additional gas line. Depending on your pre-existing lines, this can be a pricey endeavor. Compared to other fireplace options, however, this is a low maintenance option with a higher energy efficiency rating.
Custom features can also greatly increase the resale value of your home. An indoor pool is one amenity that gives your home an immediate sense of luxury. A therapy pool can range in price from about $20,000-100,000, not including the cost of a cover. This is an additional safety feature you need, especially if you have any children or pets. While you're at it, you probably want to consider installing heating equipment for the water and a dehumidifier for the room. These additional maintenance costs are worth the lavishness of a custom spa.
Thanks to today's smart technology, there's really no limit to how your home can be upgraded. Your Project Manager will help you discover worthwhile options. In the end, you have the final decision in what goes in your home.
Totalling the Cost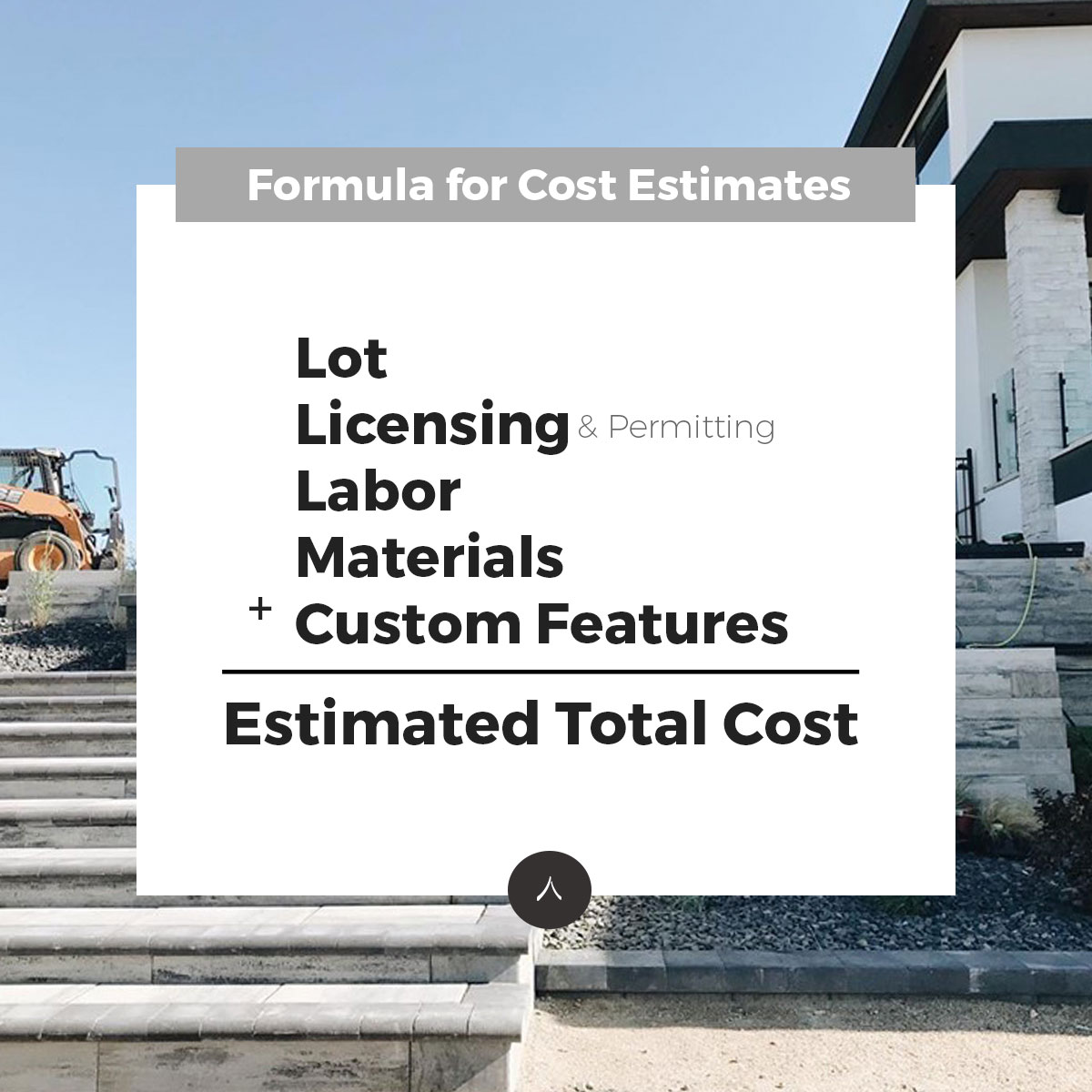 Estimating the cost of your home is so much more complex than calculating the average cost per square foot. On top of all of the things I've already mentioned, you have to consider the financial implications of changing your current lifestyle. The cost to move from your current home alone involves paying for movers, realtor fees, and closing costs. You may find you are stuck living between houses which comes with other financial burdens such as a short term rental or a storage unit.
At Alair Homes, we build contingencies into your custom budget where we feel we need them so you don't have to stress. Better yet, all the information about your home build is detailed and made available to you through our online portal. This way you are kept informed about the true costs and how your money is being spent.
Bottom Line: Some things you simply cannot put a price on. But if you need help, give my team a call! We can sit with you to discuss your project goals to begin building a custom estimate.