Potlucks, weddings, graduations, birthdays, and holidays – you are perhaps the choice host but is your custom home built to accommodate? You're probably seasoned when it comes to hosting successful family occasions and dinner parties, but your house might not be. Walls that have no problem embracing three or four family members can instantly become divisive with a bigger group.
Even just a few more guests roaming your cozy hallway could be all it takes to cause traffic jams. It is such little annoyances that tend to snowball and reach toxic levels as number of guest and occupants continues increasing. You are probably wondering what it takes to design a home that comfortably accommodates parties and large groups. Let's find out!
Create A Smooth Flow
Whether your wish is to own a king-size home, or one that can fit into a mansion's closet, the need for a smooth flow in terms of movement patterns cannot be overemphasized. Such a flow plays a major role in maintaining a connection between primary living spaces including the dining room, family room, kitchen, and any exterior living space or outdoor room.
It is essential to establish a visual link between all these rooms without compromising on architectural distinction. One of the easiest ways to wrap your fingers around this is through the expansion of every doorway so that it becomes wide as the room in question. Doing so will help maintain defined rooms and at the same time open up the floor plan. What is more, this doubles up as an effective way of scaling big spaces so as to wipe out any cavernous effect when they are empty.
Create Social Zones
Making the different rooms distinctive but interconnected social spaces is the next step. Truth be told, most guests seem to incline more towards the kitchen regardless of how messy it is, or how big your custom built home is. Fortunately, having a substitute that is equally inviting and appealing will go a long way in reducing crowding to let people mingle.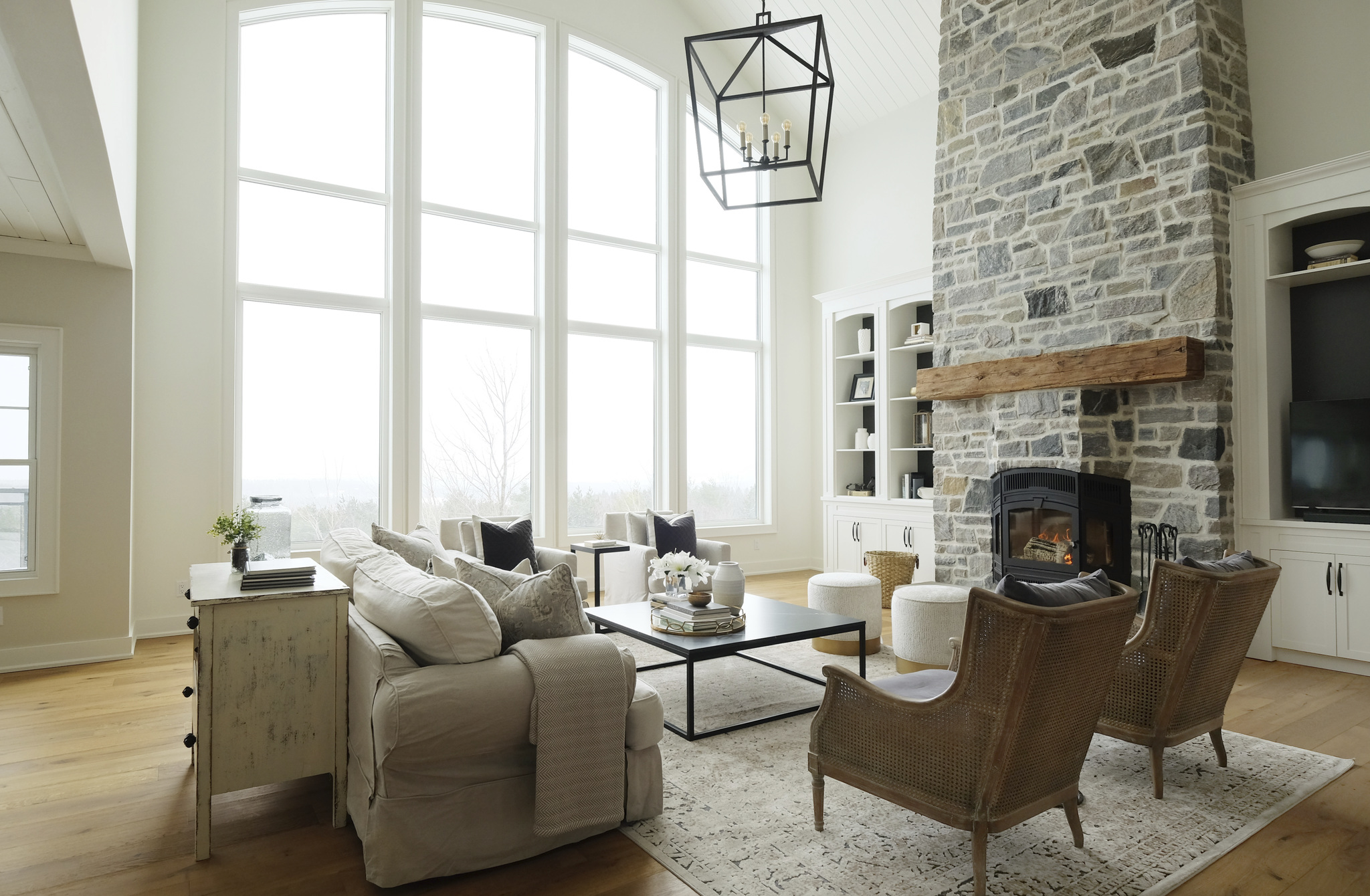 To successfully execute this, designers need to identify a focal point in every room after establishing a visual connection in the primary living spaces. This can be in form of an outstanding backsplash behind the stove, or an island in the kitchen. On the same note, the draw can be a roaring fireplace when it comes to the living room, or even a properly lit art piece. Seating areas are then designed around these focal areas. Having such a high degree of visual room connection is a sure fire way of creating areas for guests to mingle, stretch, and explore. Such a setting means that conversations will flow from one space to the other easily as a duck takes to water.
Create Flexible Spaces
Adaptability is the final element and this involves the creation of versatile areas with multipurpose furnishings. Bedroom turned coat closet has got to be the oldest transformation trick in the book. You will be glad to know that the same can be mirrored in other areas. Which sections of your custom built home can you reimagine when hosting guests?
You can never go wrong with transforming the purpose of a room – picture a trendy bed in your library or home office. Garden stools, for example, will come in handy when hosting smaller gatherings, not to mention that you'll be free to bring them out should you need additional seating.
The Bottom Line
Whatever your reason for hosting, making the necessary changes that fit your lifestyle and needs is essential. The foregoing will help you get a great result!