Bathroom countertops serve a variety of purposes – from adding a certain aesthetic appeal to your bathroom to serving as a stand for bathroom products, make-up and hair products, as well as decorative pieces. It's important that the material you use for your bathroom countertop is resistant to water, stains, heat, scratches, as well as moisture. Below, we discuss the best materials suitable for bathroom countertops and the advantages each provides:
Tiles
Tiles are one of the most common bathroom countertop materials. They are easy to install and are available in a wide range of colors, sizes, and designs. The great thing about tiles is that in case of any damage, individual tiles can be removed and replaced without having to replace the entire thing. However, a drawback is that the maintenance can be an issue as grout lines need to be cleaned regularly.
Granite/Marble
Granite and marbles lend a very sleek, sophisticated, and elegant look, making them a winner, especially for master bathrooms. A huge advantage apart from the aesthetic appeal is that granite and marbles are highly resistant to heat, water, and wear and tear. They are generally on the higher end of the price spectrum, but their durability and long lasting appeal make them worth the investment.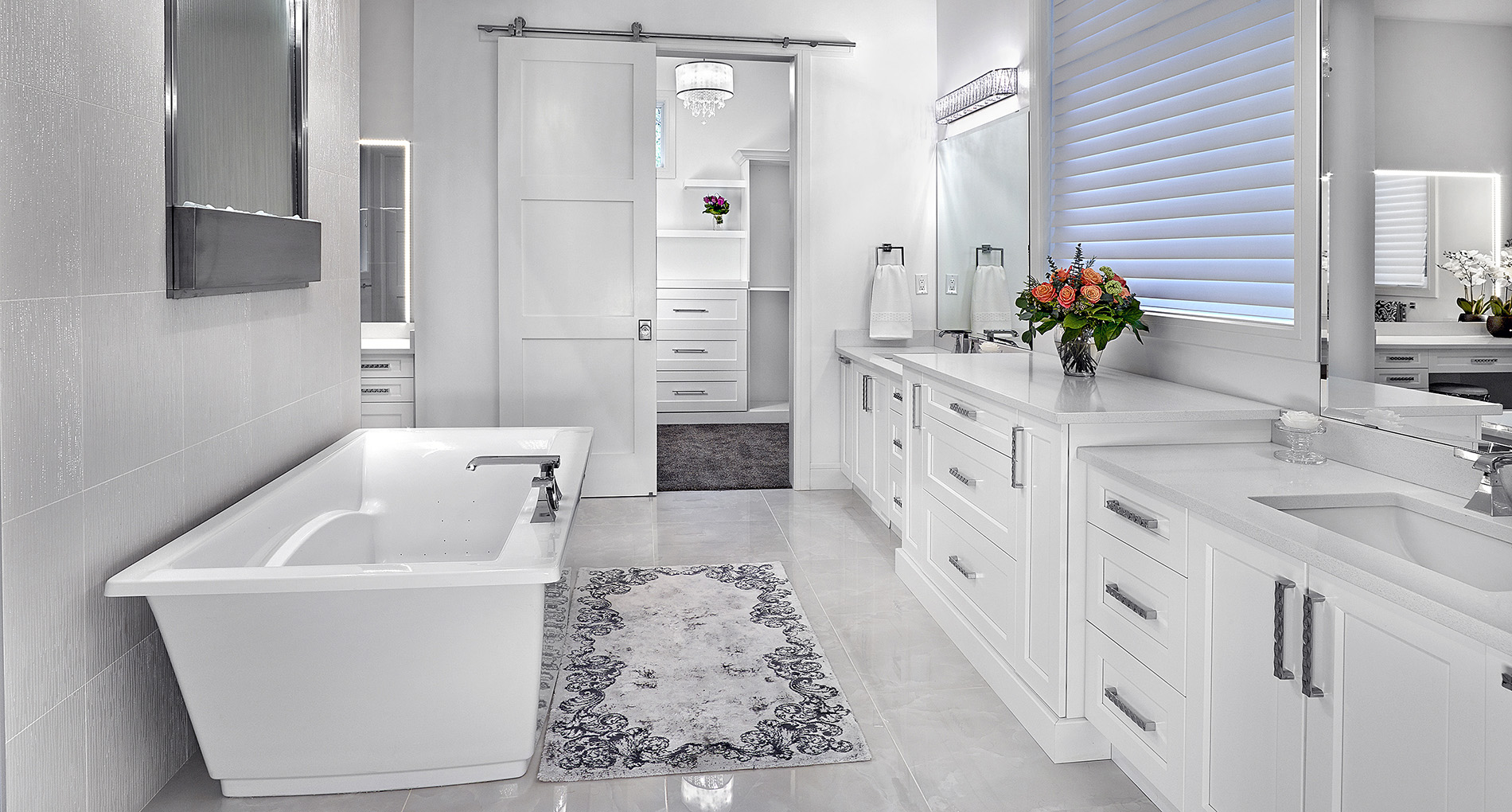 Solid surface
If you choose a solid surface for your bathroom countertops, a huge advantage is that they don't require regular maintenance, are easy to clean, and are extremely durable. They are also resistant to stain, mildew and mold. However, they can scratch easily.
Laminate
Laminate countertops are cost-effective and are available in a wide variety of finishes. They are easy to clean, easy to install, and resistant to water and stain. However, they can burn, get duller as time passes, and can even dent.
Quartz
Quartz is one of the most expensive and high-end options available for bathroom countertops today. It is durable, resistant to water, heat, stains, scratches, moisture, mold, and mildew, and is available in different colors. It has high aesthetic value, yet is easy to maintain.
Whatever your choice in countertops for your bathroom renovation, Alair Homes is here to help. We'll provide you with options, explain pricing and even leverage our reputation to secure discounts on the countertops you love. Contact us to discuss your project, options and ideas.