The advent of the high-speed internet made working from not only possible but a convenience many can't do without. A home office made in a way that stimulates your creativity and enhances your concentration can work wonders for your productivity. So without further ado, Alair Homes is here to help you dive in with some great home office design ideas.
Where to Create your Home Office
To get started on designing your home office, first find yourself the perfect spot in the house where you can set things up. This space could be in a corner of your living room or bedroom, an unused breakfast niche in the kitchen, or even a large hallway. Once you have decided on your space, you can get busy doing it up to suit your style perfectly.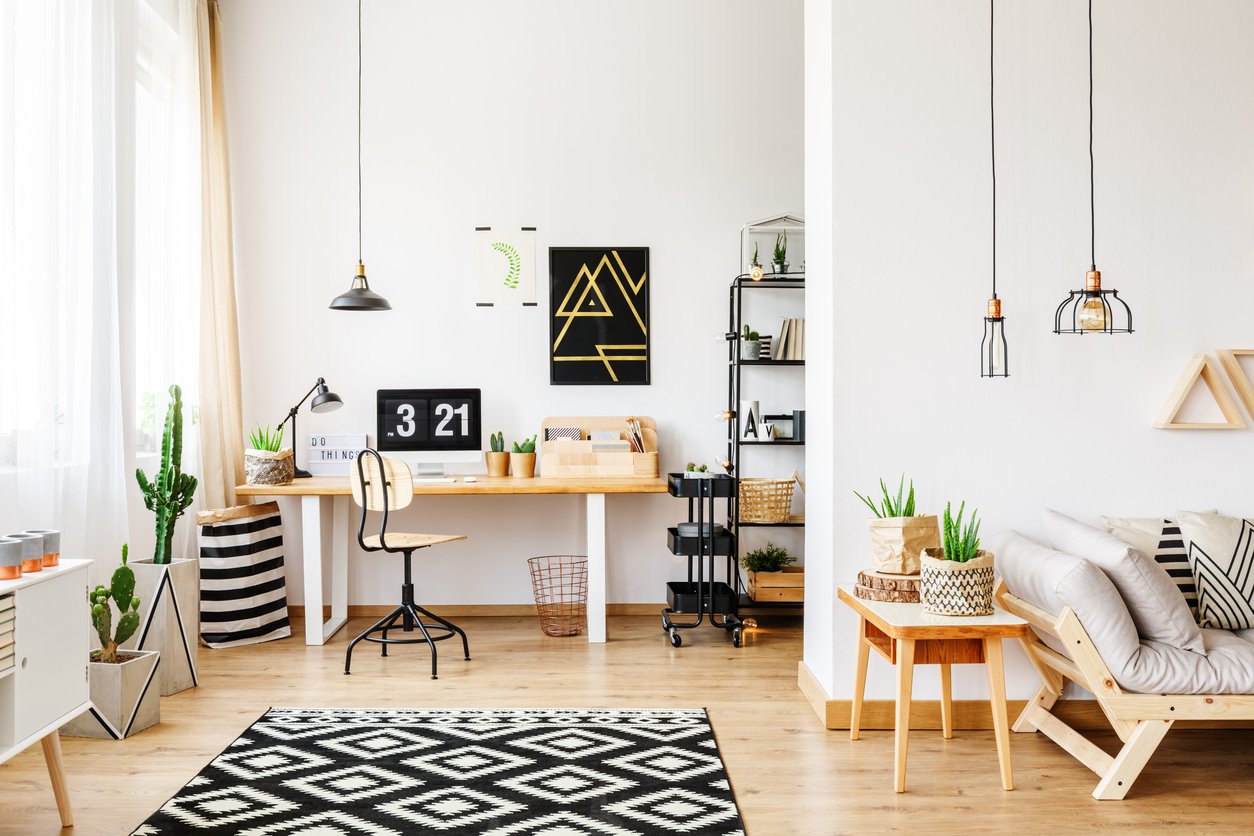 Light:
Your home office will need to be well lit. If you can find a space near a window that allows a lot of natural light in, that is great! But even with a big window, you will need to add a few lamps to light up the space on gloomy days or if you're working late. While you're getting your lamps situated in just the right spots, also make sure to get electrical sockets fitted where you can plug in your phone or laptop chargers.
Color:
Pick a color that stimulates your creativity. Some people prefer pastel shades, while others like more vibrant colors and still others prefer somber grays or earthy browns. Whatever color you choose for your home office, it should be something that calms you down when you look at it.
Desk:
No home office is complete without a desk. You could opt for a classic piece made with a dark wood or choose something more contemporary depending on what is more inviting to you. Adorn your desk with the essentials, and you are all set.
Whether you are working from home or managing family business from the comfort of your desk, designing the perfect home office is a great way to make you feel more productive, organized and functional. Take some time to consider where your office will fit best in the home, add some lighting and carefully pick the paint colors for your walls. Then, all you have to do is pull up your swivel chair and get to work.