Alair Homes
January 30, 2018
What to Expect During Your Home Renovation Project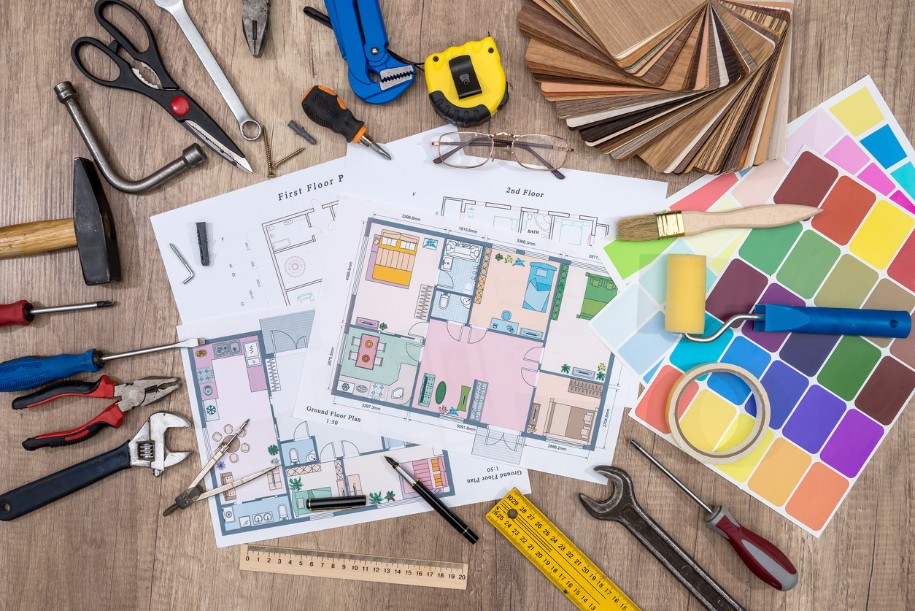 Tags:
Congratulations on your decision to upgrade your home! The renovation process can be exciting, but it can also be noisy, messy and disruptive. Work with your contractor to make sure that you've done your best to protect your existing home before starting your addition or upgrade.
Traffic
You're going to have new people in your driveway, walking through your yard and in your home. For many people, this is troubling. When possible, stay out of the renovation area and prepare for the extra foot and vehicle traffic.
If you live on a cul de sac, delivery day may be a mess. For those with shared driveways or parking pads, it's a good idea to let your neighbors know what's going on and when so they can plan accordingly. Your new sheetrock delivery may make it impossible for your neighbor to get to work on time; one conversation can save everyone frustration.
Noise
Work on roofs, walls and basements can be extremely noisy. Nail guns are percussive and saws may get on your nerves. If you have pets that are agitated by fireworks, consider boarding them. Send the kids to stay with grandparents or friends. Reduce exposure to disruption whenever possible.
Mess
New construction and redecoration of existing spaces are both dusty and disruptive. If anyone in your house suffers from asthma or other breathing issues, they should be out of the house during carpet tear-out and replacement.
It's also important to note that renovation projects can cause a lot of jarring; existing dust will get moved around. Be prepared for mess. If you're getting wooden floors refinished upstairs, your downstairs soft goods such as furniture and drapes will need covered, and all carpets in the house will likely need professional cleaning.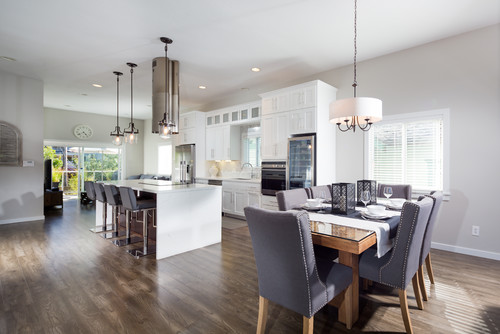 Disruption
Obviously, if your walls are being painted you'll need to arrange to have your furniture moved and pictures taken down. Window replacement will require the removal of blinds and drapes. While this can be aggravating, it can also be exciting! This is a great chance to rearrange or upgrade.
Your contractor may be able to help with small things, but be prepared to tackle some preparatory work yourself. Also, be ready for lapses in water and electrical service; to make some changes, the professionals with Alair Homes will have to turn off power and/or water to your home. If need be, plan to be away from the house when this happens.
Delays
Owning a house is a joy, but it can also be a source of problems that need solving; renovating a house can often provide you with a better set of problems. No matter how carefully you plan your project, something will likely go wrong or turn into a much bigger issue than you or your contract expected.
Build some flexibility into your schedule and your budget. Work with your contractor to have some cushion in the bid so that if an expense crops up, nobody is surprised. Also remember that some of the things you thought would be terrible issues may turn out to be much simpler than expected. Stay flexible!
Communicate
Let your contractor know what you want and by when. Be aware that everyone working on your home also has a life outside their job; delays happen to all of us. Keep the lines of communication open!