With much of the land already developed in Barrie and the surrounding Lake Simcoe area, you may be wondering how to maximize the value of your existing cottage property. You see, new cottage building costs can exceed $250 per square foot. However, by utilizing our transformative renovation services to upgrade your existing cottage in Shanty Bay, these same costs equate to less than $125 per square foot. You also receive significant savings on the lot purchase.
Many cottages can benefit from a restorative renovation that upgrades old technology but stays true to the finer details of cottage style living. Kickstarting a renovation project of any size can be overwhelming and it can be confusing to know where to begin. As the local owner and operator of Alair Homes Barrie, typically the most common question I receive is:
How do I begin?
To help you with this, I've broken down the preparation process into 3 stages: Design, Planning and Execution.
Whether you live in Oro Medonte or Innisfil, only with the right planning can you achieve a worthwhile renovation that will add ease as well as equity to your custom cottage. Read along as I briefly detail each stage so you feel confident in your cottage conversion project.
3 Stages of Preparation
1. Design
In this stage it is critical you take time to plan and evaluate the true possibilities of your renovation. You can do this by having your home assessed and finding the right build team to help you work out the details of your project plan. Regardless of the size of your project, there are a number of ways to make the most of this opportunity and a professional contractor will help you explore the most worthwhile solutions.
The design stage is all about the ABCs: Address & Assess, Budget, and Consult with a Contractor!
Address & Assess
The key to the initial stage of renovation is focusing in on your overall goals for your project. Begin by addressing specific areas of need around your home. These pain points usually become obvious as you've lived in your home. It's not uncommon for cottages surrounding Lake Simcoe cottages to be gutted and renovated to meet the needs of the modern family. If you have not yet resided in the home, take care to walk through the home with a professional in case of any danger.
Take note of all the areas of the home that could be improved to see how you can make the most of the mess! Rewarding as renovation may be, it's likely you won't be in the mood for another home improvement project anytime soon. There are ways you can improve each room to save money and energy in the long run.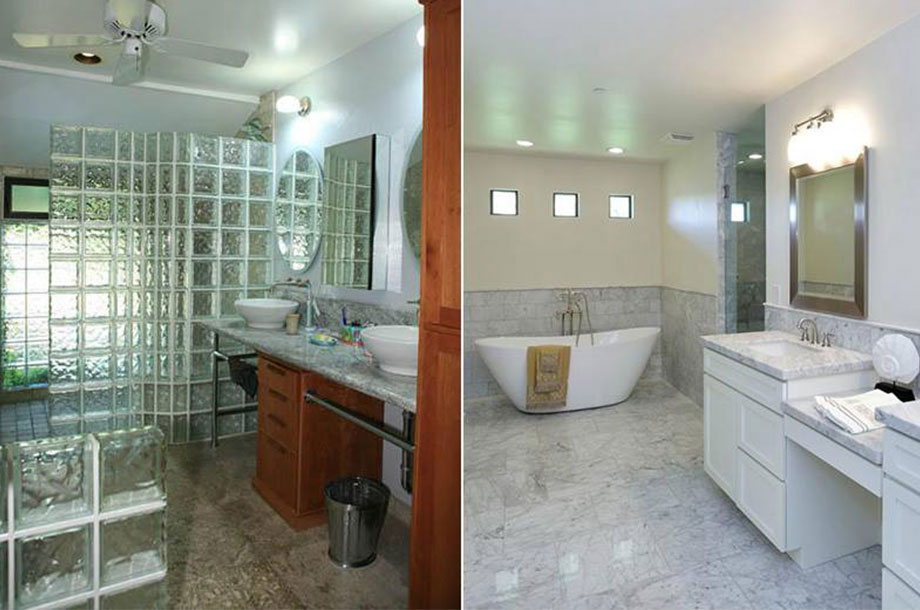 Once you've created a renovation wishlist, get your home assessed to discover if there is anything behind the walls that may deter your plans. Getting your home assessed will help you pinpoint your greatest needs. I suggest prioritizing these structural elements, especially for homes that have not been occupied or well maintained. An energy audit can determine the proper insulation for your home or more insight into what more you can do to save on energy. This alone can reduce up to 30% of your home's energy use.
Budget
Based on your findings from the inspections and your personal goals, set an appropriate budget. Consider all the estimates you've been given and be sure to include a contingency fund.Unexpected costs are a common symptom of renovation that you must always be prepared for. A lakefront cottage conversion can be a delicate and unpredictable task- don't underestimate this as you build your own estimate.
I think it is wise to have a good idea of what your willing to spend before you consult with a builder.
Consult with Contractors
This is my personal favorite part of the Design stage, of course! Meeting with contractors is what sets your plans for renovation into action. Contact a general contractor like Alair to give you insight into zoning restrictions or other possible setbacks you may have. An experienced builder will help find the best custom upgrades without stretching the limits of your budget.
At Alair we offer free consultations to get to know you and your budget and timeline goals. We will help organize the permitting process and can help secure your budget goals thanks to our partnership with local market partners. Even at your earliest stages, my team and I are happy to offer our advice and services.
Whoever you choose to work with will be your partner in renovation. In that sense, my team and I treat every home as if it were our own. Below are a few tips I offer for clients to feel more comfortable communicating with  their builders: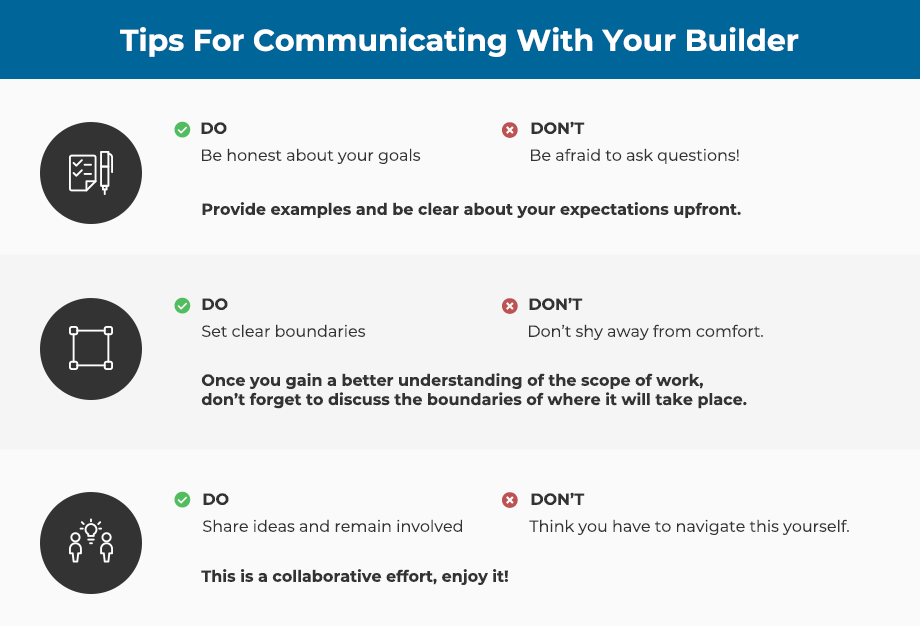 2. Plan
The second stage of renovation is a time for decision making- a lot of it. By now you've established your priorities and hired a team of experts to help you. Now you must solidify the details of your plans to construct a timeline and secure financing.
To determine the most cost-effective plan of action, it is important to consider your future impact. It is always a priority for me to find the best ways to optimize these cottages without losing the spirit of the original design. The materials and features you decide on each come at a price. Go through your options with your builder so you don't overextend your budget. At Alair Homes, we partner you with a project manager who will help you build a detailed home improvement plan. I love the Alair Model because as our client you know exactly where your money is going and how the cost is being divided.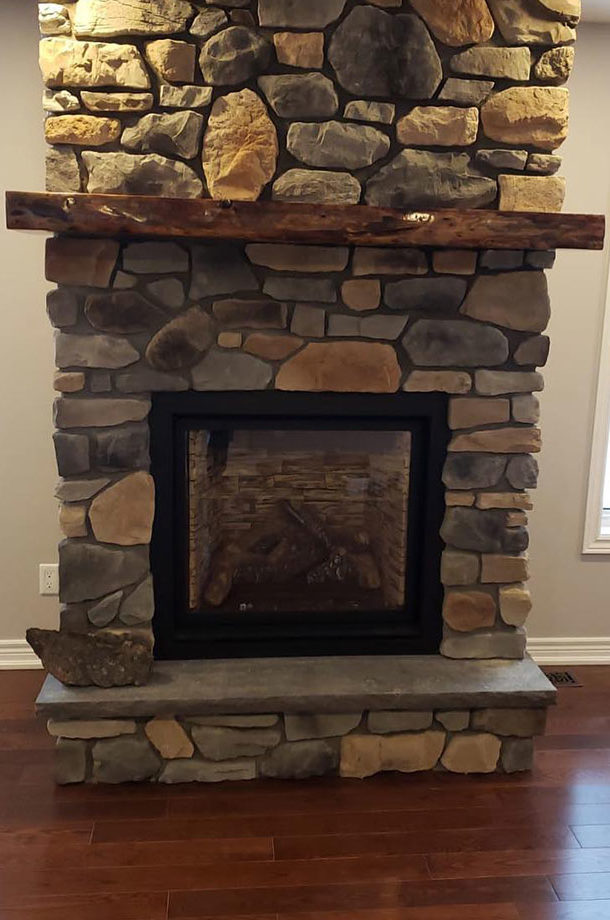 Everything you choose will also affect your timeline. You may find that it is more cost effective to completely gut the interior, however this is often a longer project. Take time to consider your personal calendar before committing to a start-date. Exterior renovations can make a large impact with a shorter timeline so this is often a popular, cost-effective option for fast equity.
Try not to get caught up in the domino effect of this decision-making process, but take these things one step at a time. Every renovation is different depending on your goals, so take your time planning. Trust this process now and you will later reap the rewards of your well-thought, custom cottage conversion.
Once the finer details of your cottage renovation have been sorted out, talk with a qualified mortgage professional to discuss the possibilities of financial support. You should also speak with your insurance agent to ensure your homeowners insurance is in order. In case of emergency, you always want to make sure your home is protected.
3. Execution
The home stretch, if you will.
Your Alair Homes Project Manager will help you in orchestrating the delivery of all of the building material and construction tools. The planning you did in stage two will set you up for success in your final steps or preparation. All that's left to do now is to pack away your things and make alternative living arrangements should you need them.
If this is your primary residence under construction, make sure to leave room in the budget for an alternative place to live while your home is under construction. In my experience, many clients who undergo a full cottage conversion tend to live off-site. This alleviates the stress of having your main facilities out of order for the duration of the renovation.
Finally, be sure to clear out construction area. You must clear the space of any furniture and other personal belongings. This may seem obvious but don't forget to also include movers and storage in your budgeting.
Conclusion
Within each stage of preparing for a home renovation, there are many elements that must come together for a successful cottage conversion. By the final stage, you should have all plans in order so you can confidently leave your home in the hands of your construction team. If you choose to partner with Alair, we operate with complete transparency so you are kept up to date on all the activity going on at the job-site.
Every renovation takes time and patience but the result of a well planned cottage conversion is invaluable. Give my team a call if you'd like to discuss options for your own Barrie property.
Share: