At Alair Homes Barrie, we understand how important finances are as you prepare to build a custom home. Many of our clients initially attempt to gauge affordability by researching the price per square foot of homes in the area. However, the actual cost of your home may vary based on numerous factors. This means that reviewing an average figure may not be practical. Fortunately, it also means that you have greater control over the cost of your new home than you may initially think.
Factors That Affect the Cost of a New Home
As your custom home builder in Barrie, we are focused on helping you to build a gorgeous home that lives up to your high expectations. Everything from the size and layout of the home to the flooring, cabinetry, countertops and more may be controlled by you. Each of these factors directly impact the total price of your home. You may need a larger home to accommodate your family, and you may choose lower-end materials to keep costs manageable. On the other hand, you may want to outfit a smaller home with the finest materials and intricate architectural details. Factors related to the value of the land, the need to excavate the lot minimally or substantially, the availability of utilities to the property and more also impact the cost of your new home.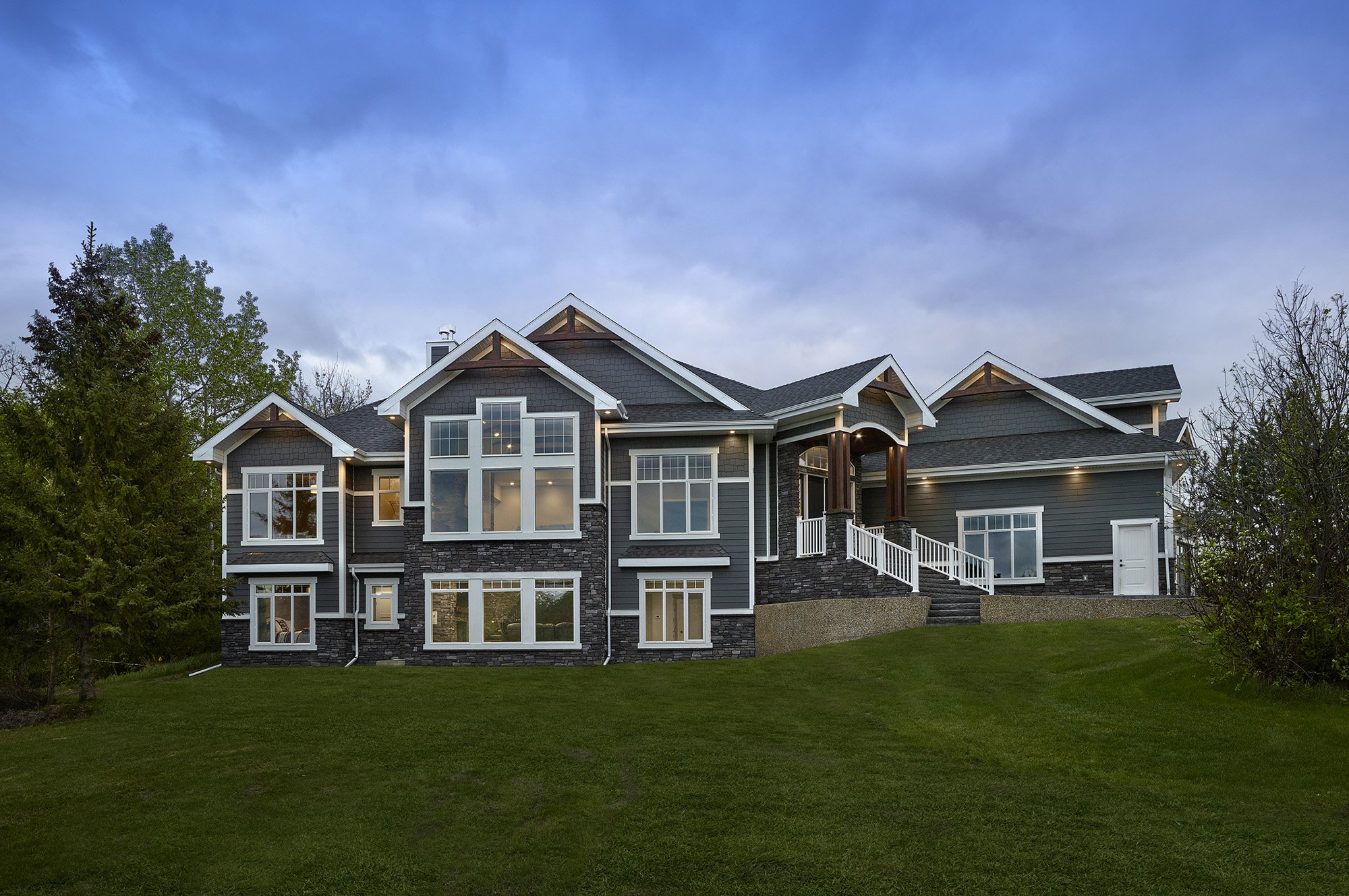 Estimating the Cost of Your Custom Built Home
As important as it is for you to build a custom home that is affordable for your budget, you also need the home to meet your family's needs. When you contact us for assistance with the design and construction of your new home, we will meet with you to learn about your specific needs and wants for the home. Everything from the size and layout to the types of materials, plumbing fixtures and more will be reviewed. Even features like a heated floor, larger windows to accommodate a lot with a view, a finished basement and more will be taken into consideration.
Finalizing Your Custom Home Plan and Cost Estimate
After meeting with you and learning about your goals for a custom built home in Barrie, we will create a cost-effective plan that meets your needs. We can also review some of the many factors that may help you to outfit your home with desired luxuries or innovations that you may prefer or to save money with alternative materials and design elements depending on your budget. We know that it can be difficult to estimate how much house you can afford without actually creating a plan that is suitable for you. Rest assured that we will work closely with you to finalize a plan for your new home that you will love.
At Alair Homes Barrie, we take the additional step of helping you to manage the cost of your new home by using proprietary software. Through our Client Control program, you are able to view all costs for your project in detail and maintain open, clear communication with your project manager through all steps in the building process.
Share: