Homework is usually the last thing children want to do when they return home from school. Having a designated work area that is aesthetically appealing and functional attracts hesitant children and creates an environment where the learning process can flourish. Here are some homework space solutions to implement into your custom built home. They just might help get children excited about getting their homework done!
You Can Customize a Homework Space by:
1. Incorporating contemporary style choices.
Desks and shelving that look sleek, streamline and are monochromatic cater to a wide range of design tastes and purposes. Children and parents can appreciate the clean lines and freedom the organized layout of a contemporary workspace provides them.
2. Keeping homework fixtures interchangeable.
Custom home and homework space designs often use neutrals as a backdrop for stunning accent pieces. Make homework spaces grow according to your tastes by placing easily interchangeable lighting fixtures, colorful seating or unique wall art as a complement against neutral wall colors.
3. Utilizing unique spaces for custom solutions.
Awkward corner walls or oblong shaped rooms make it difficult for desks and other multi-function furniture to fit seamlessly into a design plan. This is where custom solutions work best. Built-in shelving, desks or cubbies turn challenging layouts into special design-features rather than eyesores.
4. Making the area personal.
Children enjoy personal touches. Similar to custom home choices, like using personalized photographs as a point of interest on a feature wall or in a hallway, a child's homework space should reflect a piece of their self. Adding touches of a child's favorite colors, animals or their own name in some way to a homework area draws their attention and keeps them engaged.
5. Designing around multi-purpose furniture.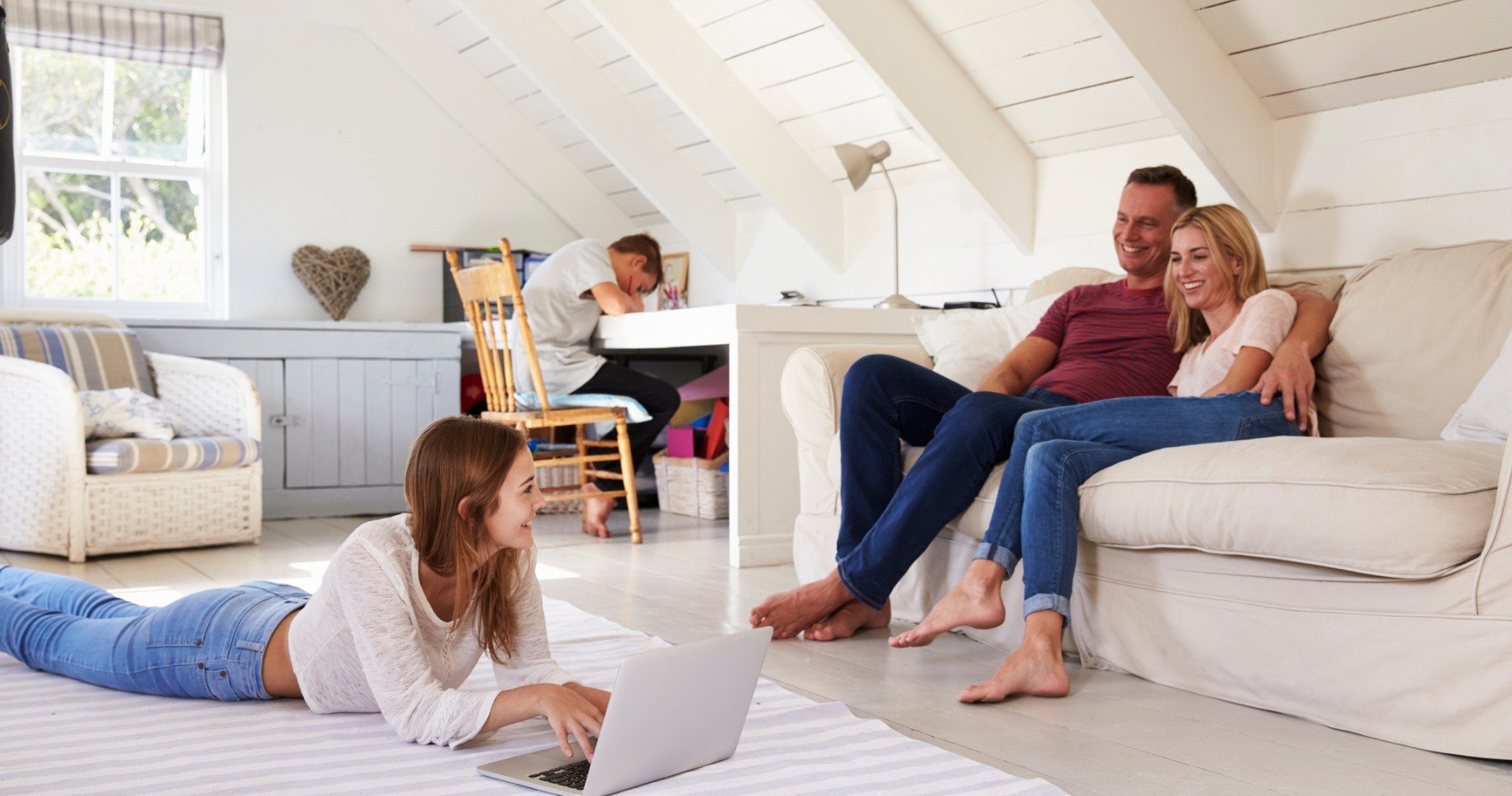 In a custom home with limited square footage, designated homework areas are difficult to conjure. Space-saving solutions like child-sized loft beds with available space below turn a child's bedroom into a fun place to relax and a fun place to do homework as well. These solutions add another layer of functionality and multi-purpose to a room that's usually only used for sleeping.
6. Trying out hidden solutions.
Fold down, wall mounted desks are great for the child who doesn't like a constant reminder of when its "homework time." After a child's finished their homework, they can simply fold the desk up against the wall and forget about it. These desks save space and keep homework far away from interrupting play time.
7. Claiming a window space.
Children and adults benefit from sunlight. Windows provide natural light that encourages Vitamin D production. A workspace in a bright, sunny area can lighten a mood, and provide an effective solution to the blues brought on by homework time.
8. Engaging the senses.
The ultimate in custom home design choices embrace the contrasting soft and hard textured accents that bring visual contrast and touchable interest. Like their adult counterparts, children love touching varying textures and environments that stimulate all their senses. A furry chair or cushioned seating helps a child feel comfortable, confident and in a space that caters to their own special needs.
The Final Product
Making your child's homework space a place that they love will engage them, spark their interest and serve them well for years to come. Make this a part of your custom home design plan, and contact Alair Homes for help in transforming your family's dreams into reality.